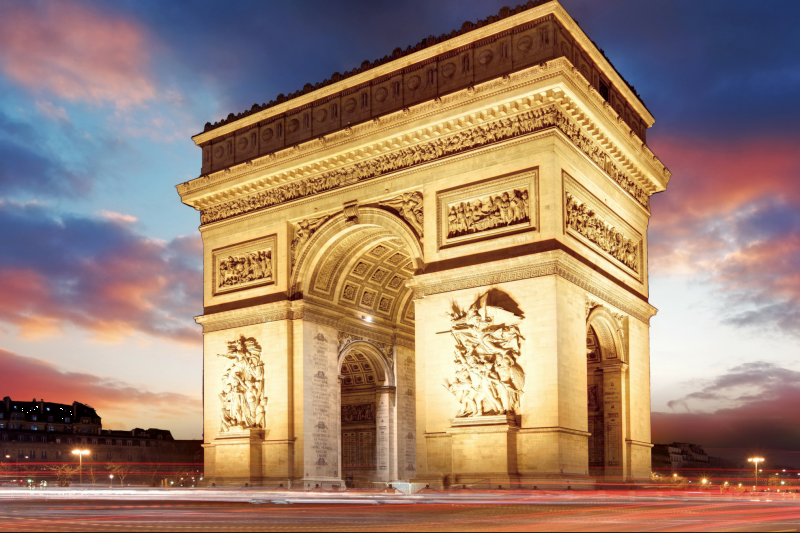 Arc de Triomphe and Champs-Élysées
The golden sunrays brightens up Paris, making the city shine with red and yellow colors. You stand there with a person close to you and try to fathom how wonderful this panoramic view really is. It is a magical experience in one of Paris' most admirable places.
Durée: 1 heures 30 minutes
Itinéraire
Adresse
63 Av. des Champs-Élysées 75008 Paris France
Service Client

+33 1 77 51 34 00
Vous avez besoin d'aide pour votre réservation? Nous répondons à vos questions avec grand plaisir.