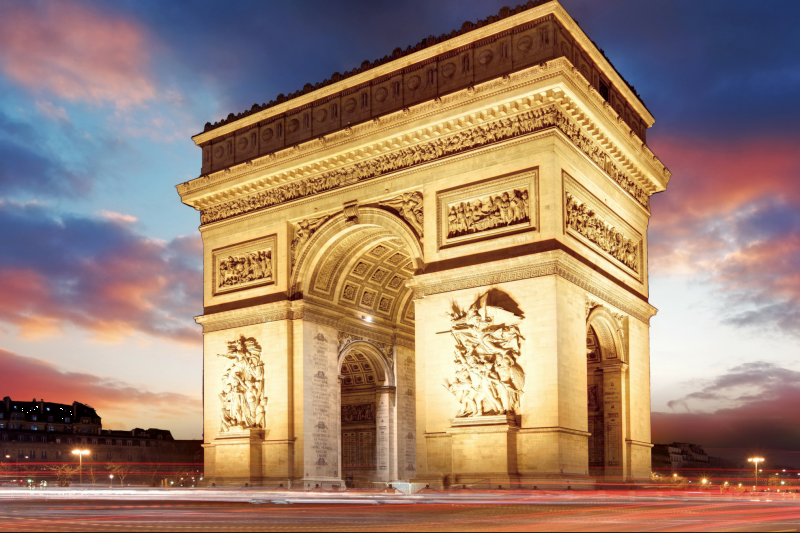 Arc de Triomphe and Champs-Élysées
Ceci est une toute nouvelle offre que nous vous proposons - il est déjà possible de réserver des billets pour cette offre et les informations en français seront bientôt disponibles.
The golden sunrays brightens up Paris, making the city shine with red and yellow colors. You stand there with a person close to you and try to fathom how wonderful this panoramic view really is. It is a magical experience in one of Paris' most admirable places.
Durée: 1 heures 30 minutes
Itinéraire
Adresse
63 Av. des Champs-Élysées 75008 Paris France
Service Client

+33 1 77 51 34 00
Vous avez besoin d'aide pour votre réservation ? Nous sommes là pour répondre à toutes vos questions.